The first workshop for journalists on the topic of climate change in Serbia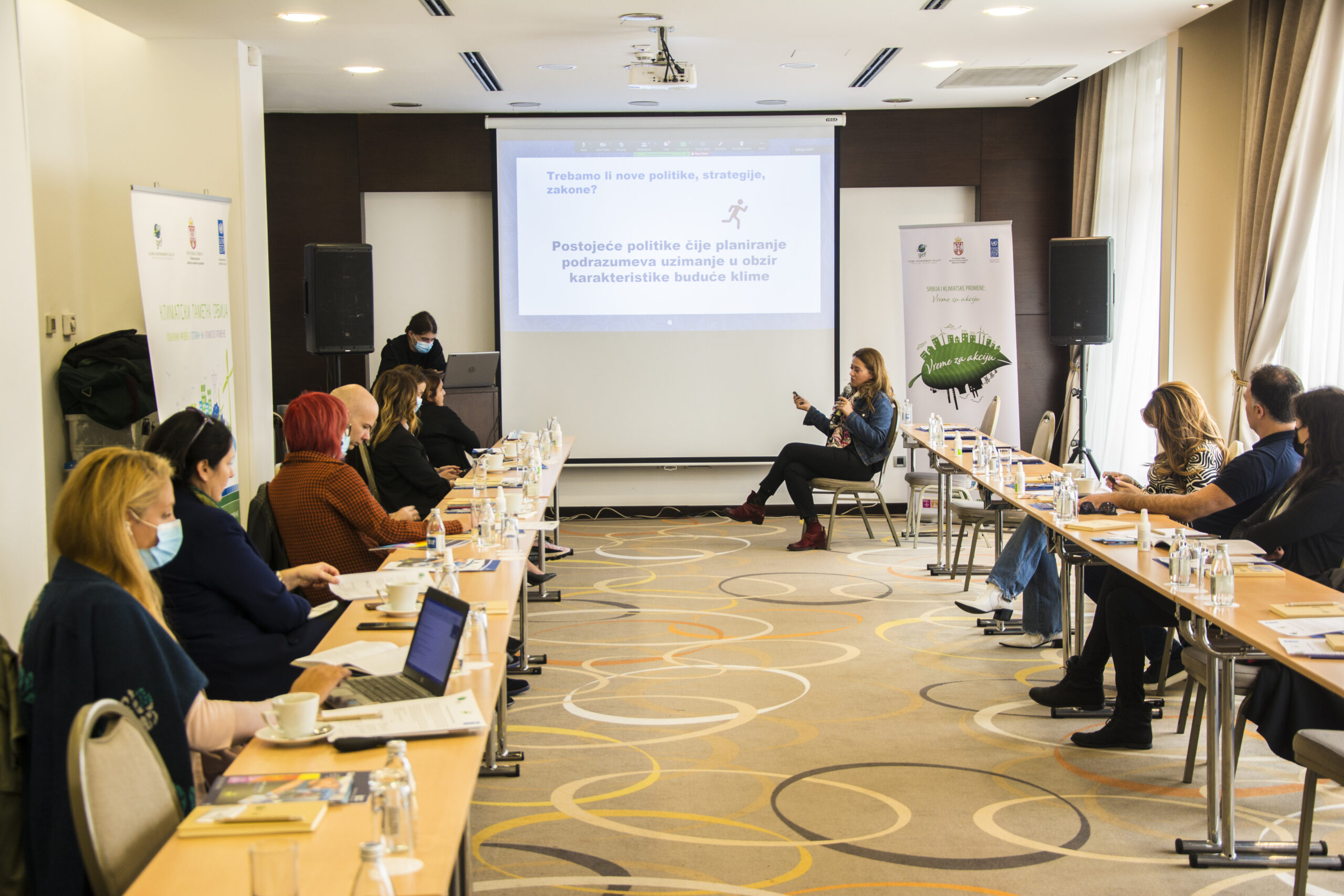 The first of the planned five in a series of press workshops was held in Belgrade, October 1, 2021., on the topic of climate change in Serbia, where the participants were editors of numerous national media houses.
A press workshop on climate change was organized ahead of the 26th session of the members of the UN Framework Convention on Climate Change, which will be held from October 31 to November 12, 2021 in Glasgow, Great Britain, under the sponsorship of the UN. The leaders of 197 countries, including Serbia, will meet to present their plans and concrete activities aimed at preventing further global warming. COP26 is believed to be the last chance for the world to bring climate change under control.
The workshop is intended for editors and journalists who report on climate change, the economy, ecology, energy, agriculture, the public sector and related fields. The aim of the workshop is to engage media representatives in raising awareness of the general public on topics related to climate change, as well as networking between media representatives and experts in the field of climate change, for the purpose of future cooperation.
The importance of the conference in Glasgow, adaptation to climate change in practice and an overview of specific measures for sectors most vulnerable to climate change, on behalf of the UNDP spoke at the workshop: Miroslav Tadic, program analyst for environment and climate change, Snezana Ostojic Paunovic, project coordinator and Zorica Korać, portfolio manager. Danijela Božanić, an expert in the field of climate change, also spoke at the workshop on the topic of adaptation to changed climate conditions in Serbia.
This workshop and the future ones aim, among other things, to draw attention and raise public awareness, as well as to encourage dialogue with decision-makers at the local, national and regional levels, on climate change. The next workshops will involve even more media professionals and thus contribute to better informing the public about this important topic.
Attached are presentations from the workshop:
Miroslav Tadic and Snezana Ostojic Paunovic: https://adaptacije.klimatskepromene.rs/wp-admin/post.php?post=32038&action=edit
Danijela Božanić:  https://adaptacije.klimatskepromene.rs/wp-content/uploads/2021/10/CC-Danijela-Bozanic.pptx
Zorica Korać: https://adaptacije.klimatskepromene.rs/wp-content/uploads/2021/10/NAP-potencijalne-mere-Zorica-Korac.pptx